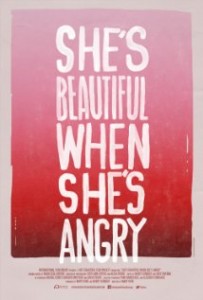 Review of She's Beautiful When She's Angry by Associate Editor Brigid K. Presecky
Mary Dore's timely documentary feels like a textbook come to life, following the story of the Women's Rights Movement from its conception to today's ongoing battle. Filled with an abundance of video clips, pictures and engaging interviews, She's Beautiful When She's Angry takes you on an educational journey through one of America's most turbulent eras. (BKP: 4.5/5)
****************
First-time director Dore begins her historical narrative during the country's second wave of feminism, decades after Susan B. Anthony and Elizabeth Cady Stanton fought for women's voting rights. Instead, this story begins with Betty Friedan, Gloria Steinem and the formation of the National Organization for Women. But instead of focusing solely on the big names and events of the liberation movement, Dore pulls dozens of interviews and first-hand accounts of lesser-known, but just-as-passionate women. The engaging interviews with authors and activists (one of whom presented arguments to the Supreme Court during Roe v. Wade) smoothly intertwines with video footage from the late 1960s and early 1970s.
Women retell their personal stories of both triumph and defeat as clips of burning bras and protest signs flicker in and out of the narrative. The well-researched documentary not only focuses on the National Organization for Women, but smaller organizations like the Redstockings, Black Sisters United, Chicago Women's Liberation Union and the Women's International Terrorist Conspiracy from Hell (WITCH).
Despite a few unconvincing reenactments, everything in Dore's documentary is on-point, passionate and effective. The quick pacing ensures all the main points are covered with added touches of personal experience. Although the film centers on one of the most important eras in the women's liberation movement, it realizes that the fight is not over and most likely, never will be.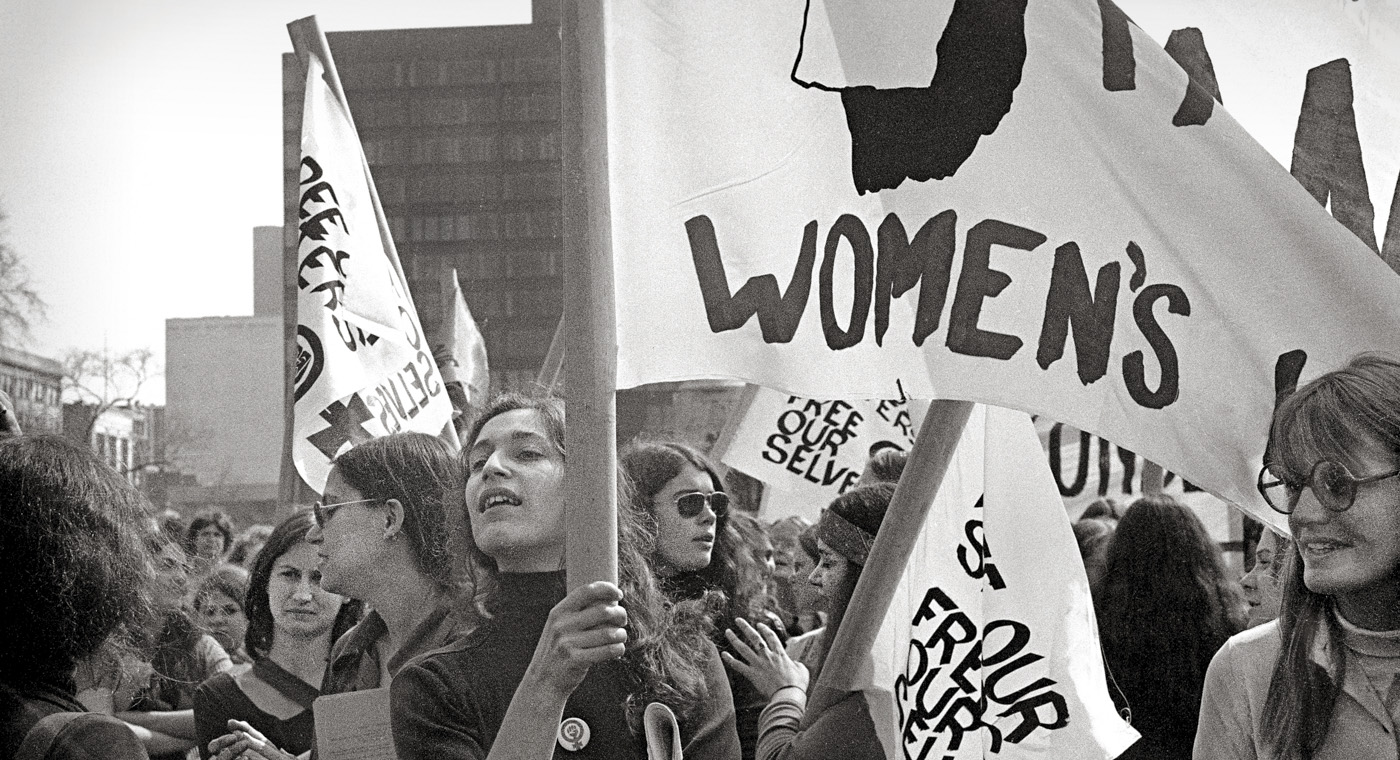 Review © Brigid K. Presecky (5/8/15)
Photos: Women protest for equal rights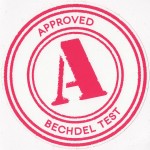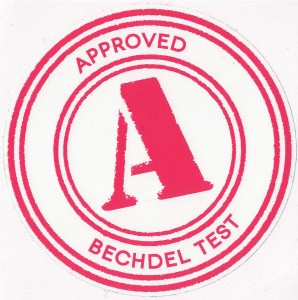 Q1: Does She's Beautiful When She's Angry pass the Bechdel Test?
Absolutely! The entirety of the film passes the Bechdel Test.

Mary Dore's documentary is the timely resource to watch on the heels of one of AMC's most recent episodes of Mad Men, an hour which examines women's rights in the workplace through threatened protagonist "Joan Harris" (Christina Hendricks). She's Beautiful When She's Angry shows the real-life women who found themselves in the same situation as fictional Joan, women who are still fighting against the gender pay gap in the 21st century.
In "Lost Horizon," the 12th episode of Mad Men's final season, Joan brings her troubles to her boss, "Jim Hobart," (H. Richard Greene) when she finds herself stripped of her status and dealing with sexual harassment in the workplace.
Jim Hobart: Now, find a way to get along or you can expect a letter from our lawyer.

Joan Harris: I wonder how many women around here would like to speak to a lawyer. I think the Equal Employment Opportunity Commission has one.

Jim Hobart: Women love it here. You want to threaten us? You'll be all alone.

Joan Harris: No, I think the second I file a complaint, I'll have the ACLU in my office. And Betty Friedan in the lobby with half the women who march down Fifth Avenue. I guess you didn't see the headlines about what happened at Ladies Home Journal or Newsweek.

Jim Hobart: How about this? I'm willing to give you 50 cents on the dollar to never see your face again.

Joan Harris: I guess I wasn't clear. I'm not negotiating.