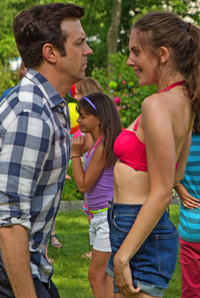 Written and directed by Leslye Headland, Sleeping With Other People is a fresh take on the rom come genre, following two self-admitted "sex addicts" who were each other's first times. When they reconnect twelve years later, what starts as a rekindled friendship threatens to become something more when feelings can no longer be ignored. (JEP: 4/5)
Review by Contributing Editor Jessica E. Perry
"Lainey" (Alison Brie) and "Jake" (Jason Sudeikis) were each other's first while at college together at Columbia University in New York. The two "late-bloomers" had one night on a shabby rooftop couch and then parted ways.
Flash forward to twelve years later…
Jake is a womanizer, charming and endearing, but a womanizer all the same. After sleeping with the best friend of the woman he is currently "seeing," Jake agrees to go to a Sex Addicts Anonymous meeting to appease her.
Meanwhile, Lainey admits to her long time boyfriend "Sam" (Adam Brody) that she was only able to stay faithful to him for six months, and has been cheating on him ever since.
Lainey has cheated sixteen times to be exact. But all sixteen were with one person— "Matthew" (Adam Scott) the lackluster, mousey man she has been infatuated with since college. Matthew is now "Dr. Matthew Sovochek" a successful OBGYN, sporting a creep-stache.
Unable to stay away from him, and through presumed coaxing from her therapist, Lainey finds herself at a Sex Addicts Anonymous meeting. By happenstance, it is the same meeting Jake is attending.
After their chance encounter, Jake and Lainey reconnect over their similar sexual situations. Under the guise of staying "just friends" the two lean on each other for support. However, as their friendship grows and they help each other to connect with other people, Jake and Lainey struggle to resist their growing feelings towards one another.
Written and directed by Leslye Headland Sleeping With Other People was a perfectly cast, out of the box rom com. Headland stumbles a bit in the third act, dragging it out longer than necessary, but Brie and Sudeikis are so wonderful together that you readily forgive.
Adam Brody had one scene as Lainey's long-time boyfriend and then disappears from the film. But he was so hysterical and spot on for that one scene, that I must applaud him here. Brie and Sudeikis both deliver stellar performances, and have a brilliant scene together in the third act that will give you all the feels.
Sleeping With Other People is a laugh out loud comedy with heart. The plot may sound like something you have heard before, but I ensure you, there are numerous small moments that elevate the film to a level beyond the stereotypical rom com.
© Jessica E. Perry FF2 Media (9/13/15)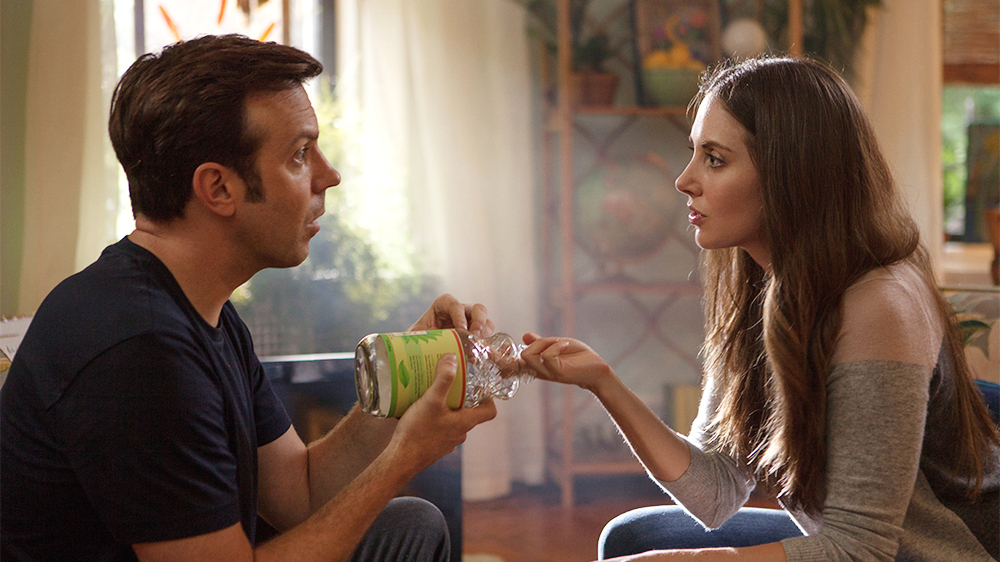 Top Photo: Lainey and Jake dance (in a drug induced high) together at a child's birthday party.
Bottom Photo: Jake instructs Lainey on how to get exactly what she wants.
Photo Credits: Linda Kallerus
Q: Does Sleeping With Other People pass the Bechdel Test?
 I want to say yes, but unfortunately it is a "not really."
Lainey and her friend "Kara" (Natasha Lyonne) meet up to girl-chat several times. Unfortunately, each topic that starts out as non-male related, circles back around to become such.
The same can be said about the two other prominent female characters in the film "Naomi" (Andrea Savage) and "Paula" (Amanda Peet).