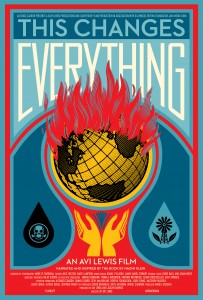 This Changes Everything is a well-intentioned documentary written by Naomi Klein that boasts an important message about the realities of climate change. Unfortunately, the film's emotional execution is sadly lacking. (JEP: 3.5/5)
Review by Contributing Editor Jessica E. Perry
This Changes Everything was directed by Avi Lewis and written by Naomi Klein. The documentary is well intentioned with a powerful message about climate change. The film opens with its focus in Alberta Canada, which houses the largest industrial project on earth—oil. Ever-present voiceover, interviews with the industrial plant's staff, and close ties with the Beaver Lake Creek Nation Tribe allow Lewis to fill the screen with viable content and first-hand experiences of the industrial plant's effects on the surrounding area.
However, Klein and Lewis do not spend all their time in Alberta. Instead, the film extends its reach to focus on seven different communities—each with their own climate change related issue—and begs the viewer to question if the negative effects of this crisis can be used to make something good. The film proposes that perhaps the crisis that is climate change can incite a change for the better in our faulty economic system.
This Changes Everything boasts first-hand accounts from citizens of each of these seven communities around the world. Including, coal power plants in India, gold mining in Greece, and the immense pollution in Beijing, China.
In the segment on Beijing, Lewis interviews a young boy who says he has never seen the stars or a blue sky because of the pollution. Over 100 days every year are deemed "polluted days" in Beijing where citizens are not allowed to go outside. What life is that for a child, they ask? However, China has made great strides to reform the negative effects of this pollution. Beijing is shutting its last coal plant in 2016, and is currently the biggest producer of solar panels in the world.
The case in China is just one of the seven examples Lewis and Klein use throughout the film. Yet every time a new industrial plant is proposed—no matter its location—said plant is met with strong resistance from local citizens. What the filmmakers leave you with is the proposition that it is time to stop pretending like we control nature, and to instead, use climate change not only as the crisis it has been deemed, but also as a chance to build a better world.
This Changes Everything has the content to knock it out of the park. Yet unfortunately, no matter how powerful their message, Klein and Lewis deliver a thought-provoking film that sadly lacks the intended emotional impact. Now, this is not to suggest that This Changes Everything is a film you should pass by, as I think what the filmmakers mean to say is too important for that. Just know, that their execution does not deem standing applause.
© Jessica E. Perry FF2 Media (10/24/15)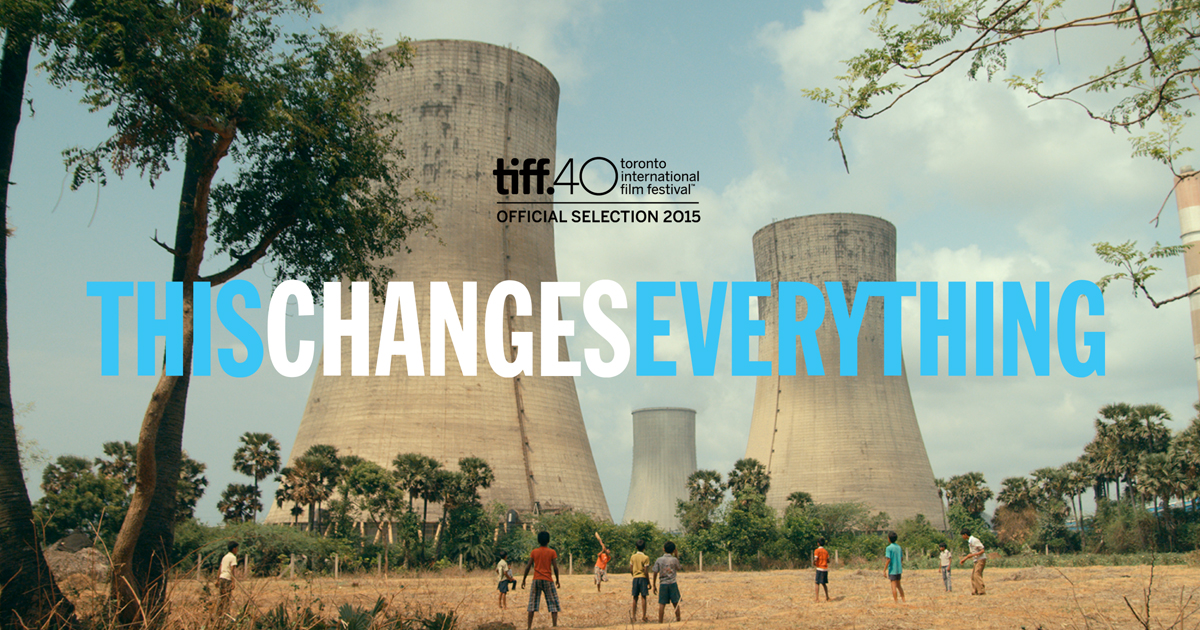 Top Photo: This Changes Everything movie poster.
Bottom Photo: Children play in a field outside an industrial plant.
Photo Credits: Abramorama
Q: Does This Changes Everything pass the Bechdel Test?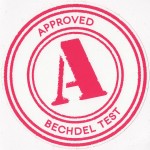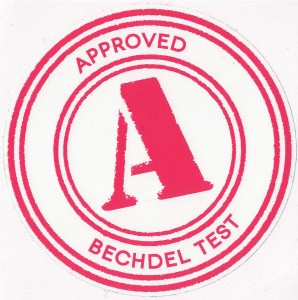 Yes!
Two prominent female members of the Beaver Lake Creek Nation Tribe share an emotional conversation about how they must keep fighting for their cause and for the protection of their land.