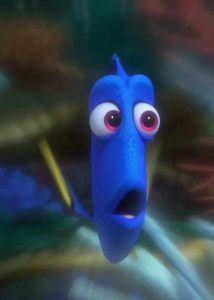 Pixar Animation Studios veteran Andrew Stanton collaborated with screenwriter Victoria Strouse to create Finding Dory, the long-awaited sequel to 2003's beloved Finding Nemo. The follow-up film is just as endearing as the first, creating an entirely new aquatic adventure with a classically-Pixar moral at its center. (4.5/5)
Review by FF2 Social Media Manager Georgiana E. Presecky
"Dory's" (Ellen DeGeneres) story picks up a year after the events of "Nemo" (Hayden Rolance) and "Marlin's" (Albert Brooks) immensely popular ocean adventure. The titular fish says she remembers it "like it was yesterday." Not that she can remember yesterday, or any day at all really – the blue tang suffers from short-term memory loss, a struggle that hinders her ability to remember her childhood or her family.
She abruptly recalls an important moment from her past, and having the admirable childlike faith that she does, she sets off to find her parents with her clownfish compadres at her side.
While children will undoubtedly enjoy "Finding Dory's" amusing physical comedy and sweet friendships, their parents will be moved by its deeper themes: family, faith and the importance of remembering where you come from.
Stanton and Strouse's feature is not unique in this way. Pixar has always had an almost ethereal way of making viewers forget that this character they care so much about is actually a fish, a car, a toy – all of its productions are inherently human, resonating with audience members as young as Nemo or as old as Dory's aging parents.
The resonating lesson in this feature lies in the attitude and belief system of the titular character, particularly when Nemo and Marlin find themselves in a bind and the younger fish asks simply, "what would Dory do?" Strouse and Stanton answer this question as they take us on a (sometimes-manic) wild ride through the ocean to California's Marine Life Institute, where Dory attempts to put together the pieces of her past and find her long-lost parents.
Her young life is revealed in a series of "Lost"-like flashbacks – between scenes of modern-day Dory searching for the mom and dad she strayed from long ago, we see the unbelievably adorable baby Dory growing up with loving and supportive guardians.
The forgetful fish eventually does lose track of her parents, and watching flashbacks of her growing up alone, confused and pleading for help to find her way back home is heartbreaking – almost too much so. Scenes with her delightful and caring parents, "Jenny" (Diane Keaton) and "Charlie" (Eugene Levy), provide much-needed relief from the all-too-sad depiction of Dory's lonely pre-Nemo life.
The filmmakers use these moments as opportunities – not only are they building Dory's backstory (to quote the fish, "hey, that rhymed!"), but also presenting meaningful metaphors for life that will move older viewers. ("Follow the shells" to find your way home is just one of many such emotional adages.)
Some of the most entertaining aspects of the sequel come from the addition of new characters, especially beluga whale "Bailey" (hilariously portrayed by Emmy winner Ty Burrell) and near-sighted whale shark "Destiny" (Kaitlin Olson of "It's Always Sunny In Philadelphia"). DeGeneres, who has been pushing for a sequel for nearly a decade on her daytime talk show, is in her comedic element. Her simultaneously hilarious and honest delivery as kooky Dory hasn't changed with the passage of time.
While Pixar has been criticized for its growing reliance on sequels – "Cars 2" and "Monsters University" are among the franchise repeats – "Finding Dory" combines superb animation, humor and heart to stand on its own two fins.
Sure, the plot is similar to its predecessor with its fast-paced, protagonist-on-a-quest format. But don't all Disney-Pixar features follow that arch on some level? Joy was on a journey to return Riley's memories, Flik made a plan to stop evil grasshoppers from invading his territory and Woody had to save his fellow toys from a psycho purple teddy bear. I don't think you'll find a kid (or a certain 20-year-old) who would object to the use of this foolproof plot line.
No matter the hubbub surrounding Pixar's recent creative woes, the warmth and joy of seeing their films remains the same. And 13 years later, it's comforting to see that Dory has just kept swimming.
© Georgiana E. Presecky FF2 Media (6/17/16)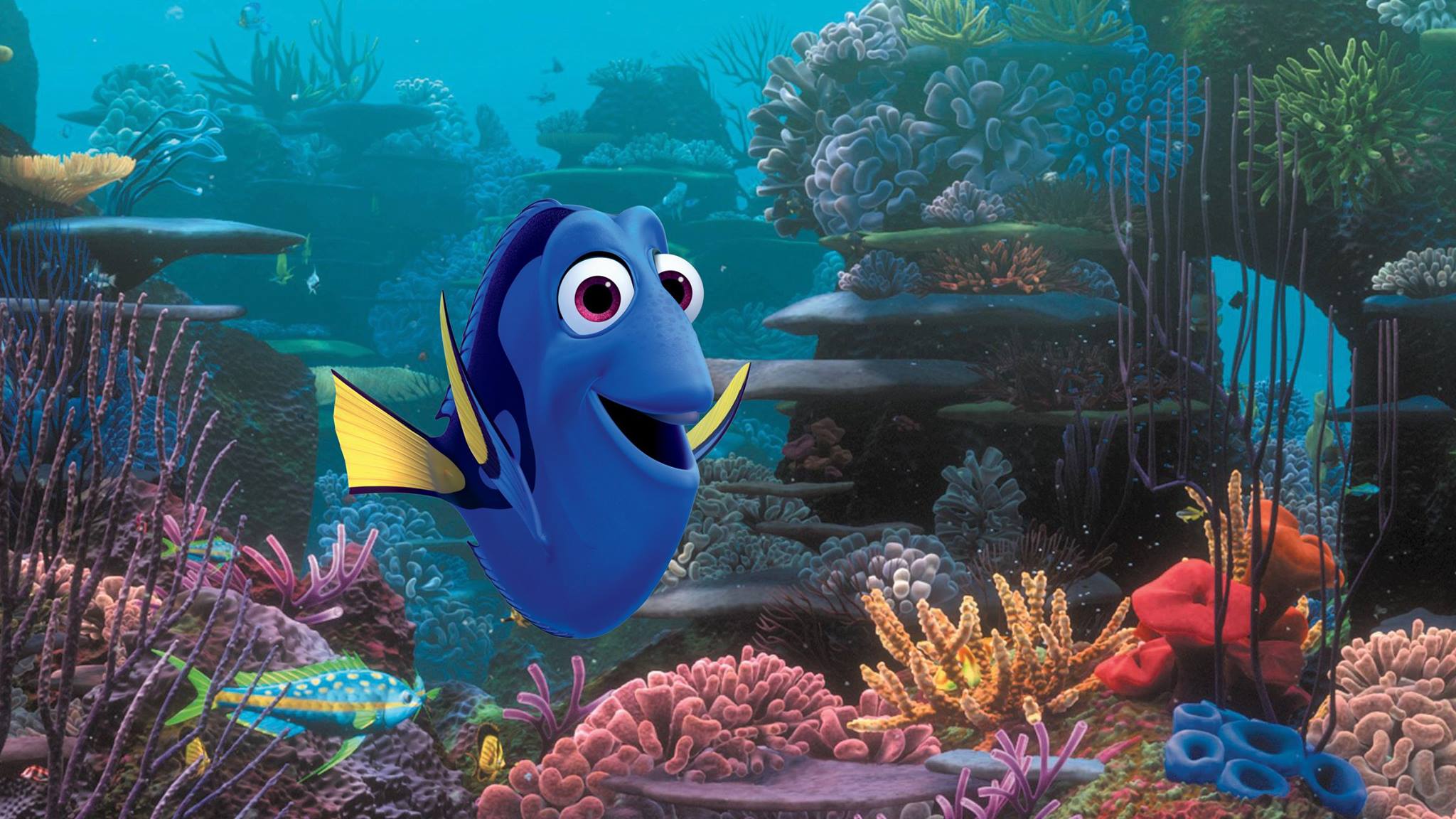 Top Photo: Dory gets lost more than once on her journey to California's Marine Life Institute.
Middle Photo: Marlin and Nemo get carried away when they tag along on Dory's search for her parents.
Bottom Photo: Dory is back and better than ever.
Photo Credits: Disney-Pixar
Q: Does Finding Dory pass the Bechdel-Wallace test?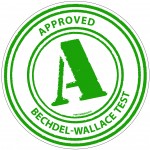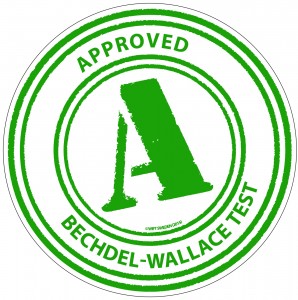 Yes. A few of Dory's flashback scenes revolve around her relationship with her mother – specifically around Jenny's love for purple shells. This memory is an important trigger for Dory in remembering where her parents are and how she wandered from them. Dory also reunites with her childhood friend Destiny, whom she used to speak "whale" to through the aquarium's pipes.