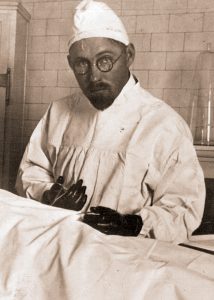 Director Penny Lane creates a humorous, clever and utterly enjoyable documentary about Dr. John Romulus Brinkley's "discovery" of using goat testicles to cure male impotence. This animated "true story," set in 1917 Western America, is an uproarious watch from beginning to end. Detailing his peculiar rags-to-riches story, Nuts! will answer questions you never even knew you had … (BKP: 4/5)
Review by Associate Editor Brigid K. Presecky
The life of John R. Brinkley makes for a clever, twisty-turny animated documentary unlike anything in the realm of film normalcy. When the Depression-era doctor thinks he finds a cure for impotence (inserting goat glands into human males) the hysteria and witch-hunts follow him through rural Kansas.
The catch? It didn't cure impotence. Brinkley was a little … well, nuts.
When his successful operations cushioned his bank account, "Doctor" John R. Brinkley used his cash to form a radio empire, creating a country music phenomenon. Obviously!
Political cartoon-like animation is edited together with real archival footage of Brinkley and his whacky ways. The filmmakers take you on his unconventional journey, including his relationship with nemesis, Morris Fishbein. As a leader of the American Medical Association, Fishbein aimed to debunk everything Brinkley claimed was true. His attitude and wariness of this country-music-loving "doctor" leads to a shift from antagonist to protagonist in the third act, an unexpected twist in a comical docu-cartoon. (Is that an official term?) As sporadic as the plot may seem, watching this bizarre story unfold is an enjoyable filmgoing experience.
Director Penny Lane and Writer Thom Stylinski create a visually appealing, engaging story about a historical figure unfamiliar to most 21st Century Americans. Unlike a painfully slow documentaries (here's looking at you, stock footage of wildlife) Nuts! is a laugh-out-loud account of a kooky doctor and his implausible solution to impotence. If the plot in itself doesn't make you snicker, you may want to sit this one out for something more serious.
© Brigid K. Presecky FF2 Media (6/27/16)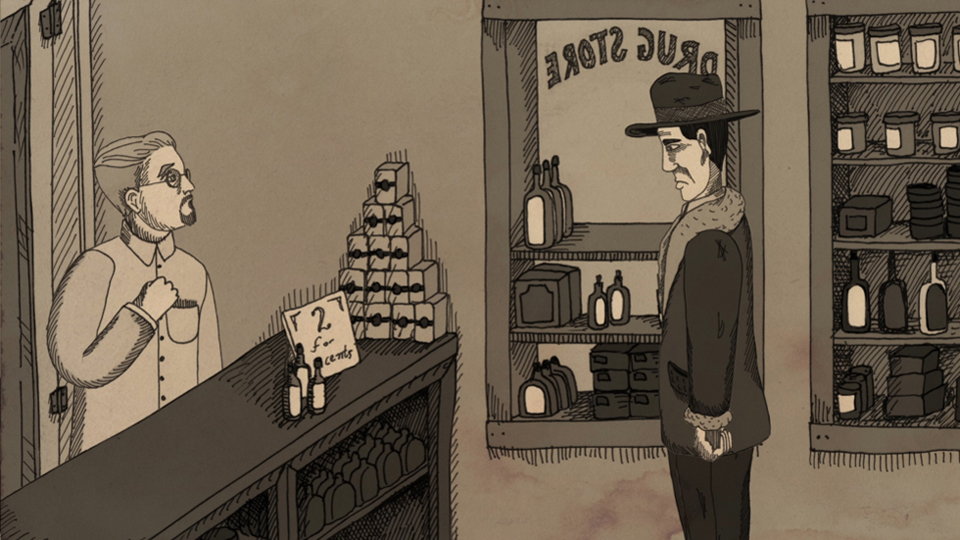 Middle photo: Dr. John Romulus Brinkley's "discovery" of using goat testicles to cure male impotence.
Bottom photo: A cartoon illustration of Dr. John Romulus Brinkley
Photo Credits: Cartuna
Q: Does Nuts! pass the Bechdel-Wallace test?
Unfortunately, no.