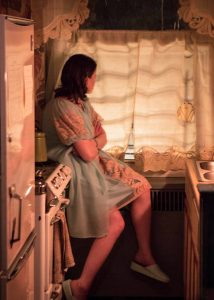 Writer/Director Puk Grasten retells the infamous story of Kitty Genovese, the 28-year-old woman stabbed to death as 37 bystanders watched, listened and failed to intervene. Focusing on a handful of fictional characters, Grasten captures the eerie, stomach-churning atmosphere of the Kew Gardens (Queens) apartment complex on March 13, 1964. (BKP: 4/5)
Review By Managing Editor Brigid K. Presecky
It's a name on a sheet of looseleaf paper. In a binder. In a notebook. They fill the word banks on a Psychology worksheet.
Kitty Genovese. The Bystander Effect.
Memorize. Test. Repeat.
But behind the vocabulary terms and a sensationalized American crime story was a 28-year-old woman named Catherine Susan Genovese who was raped and murdered in the early morning hours of March 13, 1964. Rather than detailing the step-by-step account of the fateful evening, Puk Grasten shifts the focus to fictional neighbors in the apartment complex, each of whom have demons that drown out Kitty Genovese's screams.
The African American Smith family moves into the mostly white, mostly middle-class neighborhood with a young son (Marquise Gary) and baby on the way. Loving mom "Joyce" (Samira Wiley), strong-willed dad "Archibald" (Michael Potts) deal with parenting woes and marriage trouble, much like their neighbors, "Mary" (Maria Dizzia) and "Bob" (Jamie Harrold) Cunningham. 
Flickering lights and dim-lit hallways set the tone as another married couple, "George" (Thomas Kopache) and "Florel" (Lucy Martin) Bernstein grapple with the loss of their daughter, an unclear, underdeveloped subplot of an otherwise strong narrative. They desperately trying to raise and comfort their mentally-unstable granddaughter, "Debbie" (Sophie Lillis) who keeps count of each and every step she takes.
Grasten's recreated world has hints of the unusual, bizarre tones reminiscent of a Stephen King novel: a dripping faucet, creaky floors, old cat ladies sleeping in their rocking chairs.
The tipping point into the supernatural is unnecessary, however, with Debbie using a Ouija board and imagining her demonic mother sitting at her bedside. Much like drinking orange juice after using mouthwash, the paranormal storyline in historical fiction feels like an unsettling match. Both are fine and good, but not together.
While the complex lives of these families carry on–full of tension, heartbreak and everyday distractions–the life of a young woman on her way home from work was being tragically cut short. The world Grasten creates beautifully encapsulates the time and place of a true-life event, with a fictional twist on the people surrounding it. Much like Jack and Rose boarding an ill-fated ocean liner in Titanic, the characters in 37 are not  historically accurate. The intrigue, however, is very much real, thanks to the realistic depiction of broken marriages, mental instability, racial tension and above all else, the fate of being a "bystander" at a moment of historical import.  
© Brigid K. Presecky (10/10/16) FF2 Media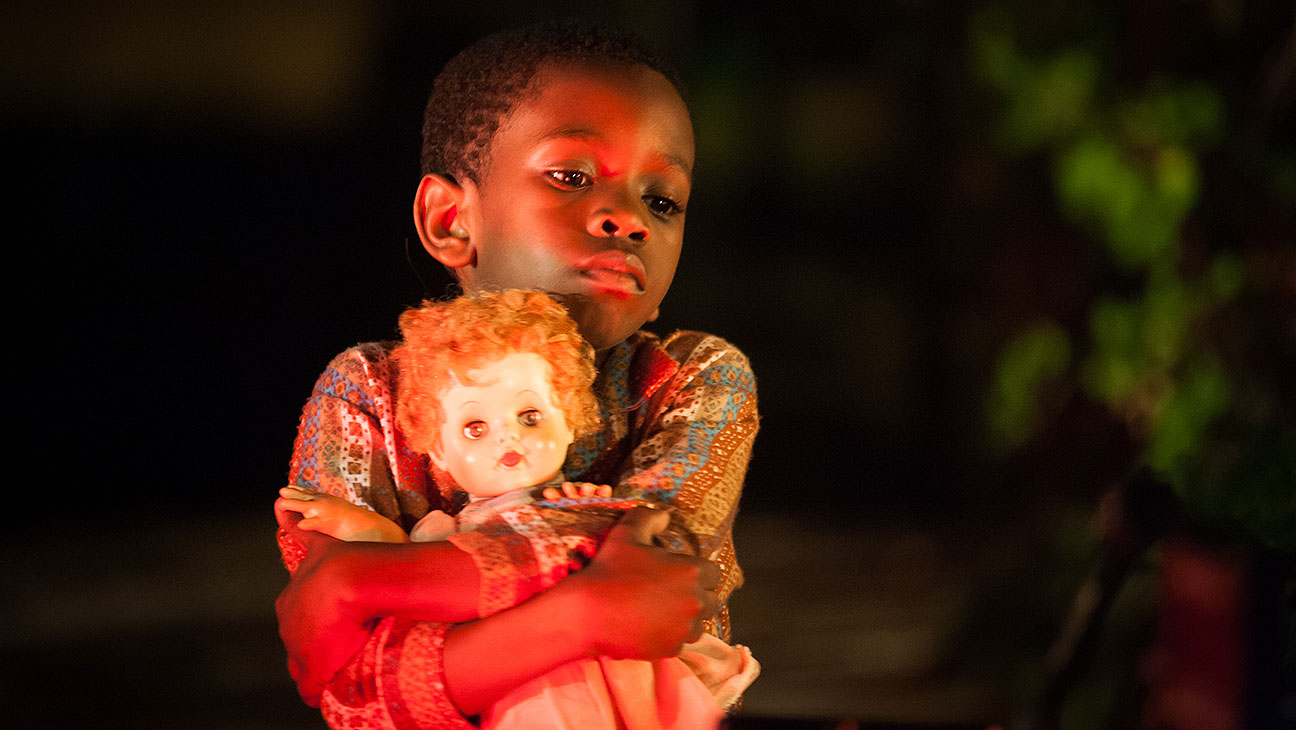 Top Photo: Maria Dizzia as a stressed-out wife "Mary Cunningham." Yes, she is right there, but she's also oblivious to everything except her own pain.
Middle Photo: Adrian Martinez as "Gonzales" (the doorman at the Mowbray apartments).
Bottom Photo: Marquise Gary as new neighbor "Troy Archibald," a black child forced into a white neighborhood by a father with something to prove.
Photo Credits: Regner Grasten Film, Game 7 Films
Q: Does 37 pass the Bechdel-Wallace Test?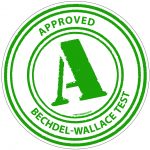 Yes!
"Kitty Genovese" (Christina Brucato) has a brief scene with her young friend "Debbie" (Sophie Lillis). Kitty agrees to attend her birthday party the next day (something which will obviously never happen). Other that that, however, Christina Brucato has very little screen time… Meanwhile, Debbie tries to invite a few girls her own age, but that won't happen either.
However, Debbie does have a well-developed relationship with her stern, but loving grandmother "Florel" (Lucy Martin). And there are also two mysterious elderly women in one apartment who don't talk much to each other but do seem to love their cats.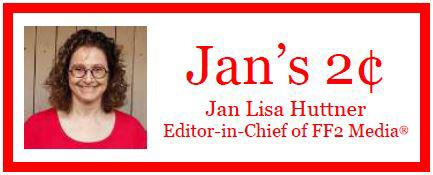 Everything Brigid says is totally on point. The problem for me was going in knowing a whole lot–and one might even say way too much–about the real Kitty Genovese case. Therefore, it was hard to get a grip on Puk Grasten's POV.
In the Q&A, Grasten (who is Danish) said she did years of research for the screenplay… but it's honestly hard for me to see much actual "research" about Kitty Genovese in the film she had actually made.
And yet, as Brigid says, the atmosphere is potent. And while the people on screen may not stand in well for actual neighbors, the idea that people were absorbed in their own lives rings true. Keep in mind that Kitty Genovese was murdered in the middle of the night, so anyone who was actually up at that odd time might well have had personal #$@& unfolding that had nothing to do with anything that might also be happening outside on a dark, chilly street.
One thing I definitely loved were the commercials on TV, real commercials which rang distant bells. Grasten was obviously tickled that other people in the Q&A loved them too.
Photo Credit:  Juan Ignacio Angel Blanco Durán
Downloaded from Murderpedia with permission.