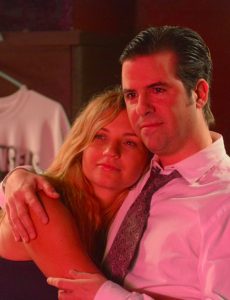 Co-written and directed by Marina Donahue, All in Time is the story of a banker named "Charlie" (Sean Modica) who quits his well-paying New York City job, moves back home, and follows his dream of managing a rock band. But when things begin to fall apart, he is forced to make the difficult decision of either giving up his dreams and going back to his well-paying job, or continue to fight for the band he loves and the girlfriend of his dreams.
Unfortunately, All in Time misses its mark due to inactive writing with poor character development, and melodramatic performances. (LMB: 1.5/5)
Review by FF2 Associate Lindsy M. Bissonnette
"Charlie" (Sean Modica) is a banker in NYC. He makes great money, but hates being so far away from his overly-perfect girlfriend "Rachel" (Vanessa Ray), and his favorite band, "The Damnsels," which are both in Pennsylvania. When he realizes one of the band members of "The Damnsels" may quit, he makes the decision to quit his well-paying bank job, and move back into his parent's house to become the band's manager in hopes of bringing them to a broader demographic.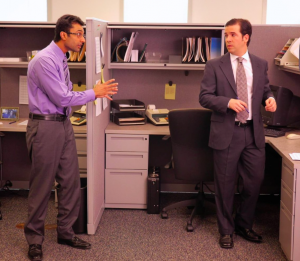 With cliché and predictable dialogue, Rachel and Charlie hit a rough patch, and so does the band. The fact that Charlie is a banker and has trouble managing the band's financials seems odd. He takes out a mortgage on his parent's home in hopes of finishing a new demo for the band, but when the recording takes longer than expected, he is left scrambling.
Then there is Rachel. She is overly supportive of Charlie who continuously takes her for granted and barely makes it home for their anniversary, and then schedules an event for the band on her birthday. There is a big reveal two thirds of the way through the film that I wont reveal, but because it is so poorly constructed and unsupported by the rest of the film, instead of pushing the plot forward, it screeches to a stop.
Between the weak plot line and poor character development, the film drags on. In the end, All in Time is mainly just a story about a privileged white man who gets upset when he does not get everything he wants.
© Lindsy M. Bissonnette FF2 Media (10/10/16)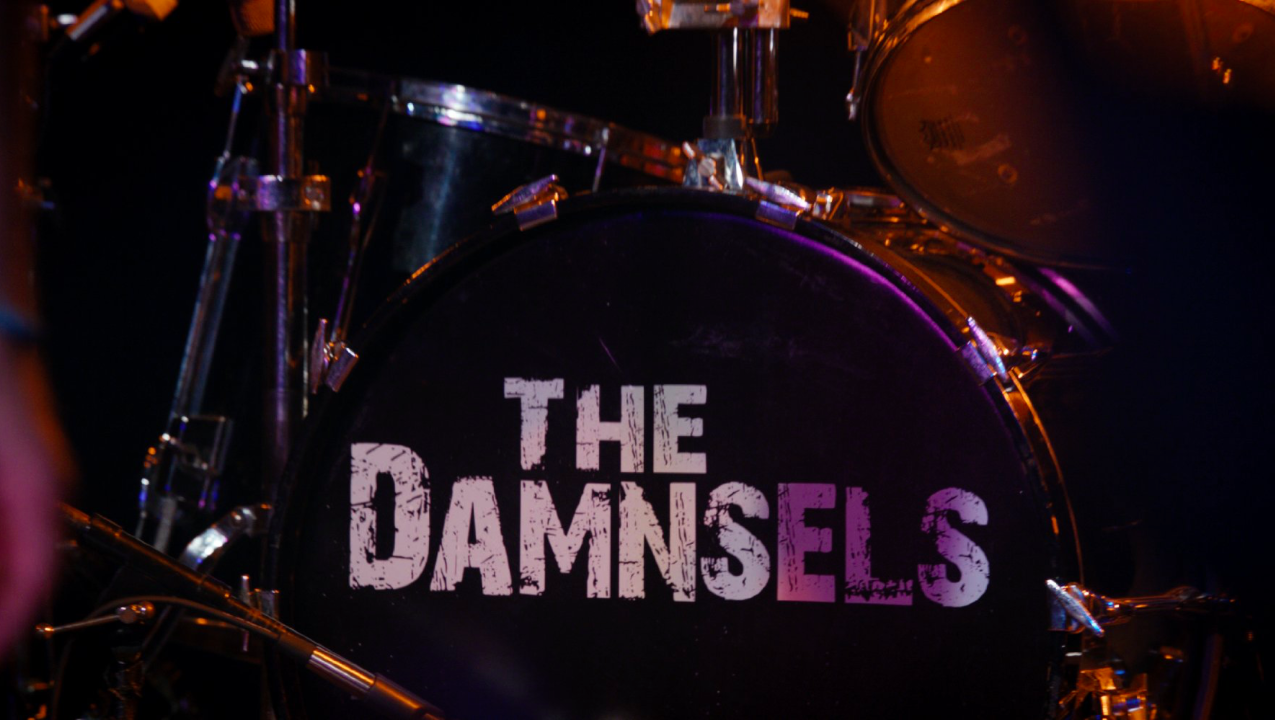 Top Photo: Charlie and Rachel watch "The Damnsels" perform live.
Middle Photo: Charlie and his coworker discussing his desire to be the manager ,of "The Damnsels."
Bottom Photo: "The Damnsels" drum set.
Photo Credits: Scott Krycia
Q: Does All in Time pass the Bechdel-Wallace Test?
No.
None of the females in the film (of which there are few) talk to each other. And when women do speak in the film, they talk about, or to, Charlie.