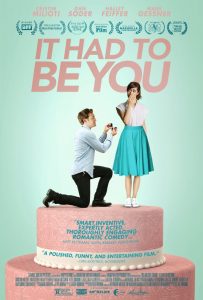 With careful consideration given to the score, writer/director Sasha Gordon delivers a quirky, yet thought-provoking, romantic comedy about a young woman who is not ready to settle down, always dreaming of making her mark in the world. When her boyfriend proposes, her hesitance to say results in an ultimatum, forcing "Sonia" (Cristin Milioti) to decide if she's ready to settle down or if old dreams still call to her. (JEP: 3.5/5)
Review by Associate Editor Jessica E. Perry
Through voiceover and flashbacks, "Sonia" (Cristin Milioti), tells us early on that she's never been one for marriage. She didn't grow up in a broken home, or with divorced parents. She has no baggage, except for the simple fact that marriage just isn't for her. So when she accidentally catches her long term live-in boyfriend "Chris" (Dan Soder) penning the words, "Will you marry me?" in white icing atop a homemade chocolate cake, Sonia freaks. Full on, whisper-screaming into the phone at your best friend while crouched in hiding on a toilet seat, freaks.
When Sonia isn't immediately able to tell Chris yes, her reluctance to start a life with him, understandably, puts a strain on their relationship. After a fair share of back and forths, nos and maybes, Chris finally gives Sonia an ultimatum. If she's unable to say yes to a life with him, if they're going to continue on at the same pace, Sonia never able to commit, then Chris is out. It's marriage, or back to single at 30. 
Sonia's real problem, however, isn't a question of her love for Chris, but instead, a need to pursue the exciting life she's always dreamt of leading, but never accomplished. She's now in her 30s, an appropriate "settle-down" age and the only one of her friends who is unmarried. But she doesn't feel any more put together or accomplished than she did in the naivety of her 20s. In her struggle between settling down with Chris and pursuing bigger things, Sonia develops a fascination with a fashionable businesswoman, "The Mystery Woman" (Rachel York), who rides her train, reading Eat, Pray, Love (Elizabeth Gilbert) on the morning commute. At least to a stranger's eye, The Mystery Woman appears to have the exact life, and poise, that Sonia longs for.
Taking the plunge, Sonia picks up her own copy of Eat, Pray, Love and books her ticket to Italy, chasing after the life she's always dreamt of, and revisiting people and places from her past. But Chris and the life they shared is never far from her mind, fearing that the answer she gave to his ultimatum, may not be the one she truly wanted.
It Had to Be You is a romantic comedy that stands out for its subversion of gender norms, casting its male characters as the marriage and baby loving spouses, and its female characters as predominantly independent, career focused women. Writer/director Sasha Gordon delivers a somewhat raunchy, yet lighthearted, look into the expectations women face in today's society, cleverly disguising her bold statement about gender and culture under the guise of your everyday romcom.
©Jessica E. Perry FF2 Media (10/25/16)
Top Photo: The poster for It Had to Be You. 
Middle Photo: Sonia peeks through the bathroom door, stunned at witnessing Chris' attempted proposal.
Bottom Photo: Sonia and Chris reconnect at a friend's wedding.
Photo Credits: Samuel Goldwyn Films
Q: Does It Had To Be You pass the Bechdel-Wallace Test?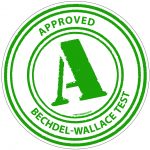 Yes, although surprisingly, just barely.
Sonia and her group of longtime friends mostly discuss her relationship with Chris. However, they briefly discuss moving towards life in the suburbs and what it means to settle down.