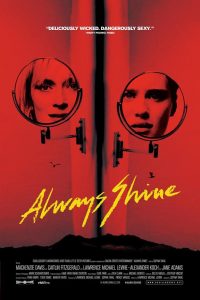 Takals's film Always Shine successfully utilizes the best elements of several genres, excellent sound design, to produce a final product that is all at once horrifying and beautiful. The story is simple: two young actresses whose friendship has been tainted by one woman's success and the other's lack of success. But the film is incredibly unique in how it weaves this story into a mounting 1.5 hours of tension, culminating in a serious and dangerous confrontation. The horror-inducing music and design choices and inserted shots of the dark surrounding forest leave viewers on the edge of their seats. Not to mention the incredibly powerful performances by both leads. (RAK: 4.5/5)
Review by F22 Intern Rachel A. Kastner
"Anna" (Mackenzie Davis) and "Beth" (Caitlin FitzGerald) used to be best friends. They are both young aspiring actresses, blonde and thin, and determined to be successful. In fact, Beth has recently been gaining some momentum: she scored a spot in Young Hollywood Magazine, booked a few well-paid roles, and has a boyfriend who deeply cares about her. The success almost convinces her that it's worth it to always be nude on camera. Anna, on the other hand, has no management, recently dumped her boyfriend, and is still waiting tables. It's fairly clear that neither of them is comfortable in their own skin. At the start of the film, Anna and Beth leave to spend a weekend in Big Sur to rekindle their friendship.
But even through small talk during the drive, Anna's jealousy is palpable. Within the first few hours at the country house, Anna begins to realize that Beth is actually doing well for herself. And she can't stand it. As much as they try to ignore conversation on their professional careers, it somehow always comes back to the forefront. Anna, with her bright red lipstick and loud voice, commands most of the conversation throughout the film. Her strong opinions are intimidating and it isn't much of a wonder that she isn't booking as much work as Beth is. It is so clear how badly Anna wishes she could be more like Beth. Meanwhile, Beth's quiet personality comes across as innocent and honest. Soon, however, Anna begins to realize that Beth has been keeping secrets from her, and her jealousy turns to hatred. As the music and scenic design begin to turn towards a darker tone, it becomes obvious that a confrontation between the two women is inevitable. And it isn't going to be pretty.
The scenic design and music are wildly impressive, adding a layer to the story that catapults the film from a "bad friend" story into a truly horrifying, yet truly realistic film. Every shot allows the viewers to feel like they are seeing the world through Anna's eyes, and the sight is simply tragic. Additionally, writer Lawrence Michael Levine beautifully wove in underlying backstories and tidbits where each character expresses their experiences of being a woman in the industry and being a woman in life in general. We empathize with their stories and feelings without being forced to. For example, when Anna is disclosing to Beth her breakup story, she explains that she was in a bar when her boyfriend was saying something she disagreed with. Of course, Anna felt the need to chime in, and when she did, he responded by telling her to calm down. At this point, Anna says "if I was a boy, nobody would've told me to calm down". Even though this is such a small moment in the film, these underlying tones of how women are treated by men in both a professional and personal sense adds to the story and provides a point of empathy for all female viewers.
The combination of a 'killer' script, incredible performances and beautiful scenic and sound design would mean nothing without the eye of a talented director to put it all to use. Everything comes together like a dystopian, scary, puzzle in Always Shine, and it can only be described as gently terrifying. If this is any indication of Takal's talent, I'm looking forward to seeing more of her work.
© Rachel A. Kastner FF2 Media (9/29/16)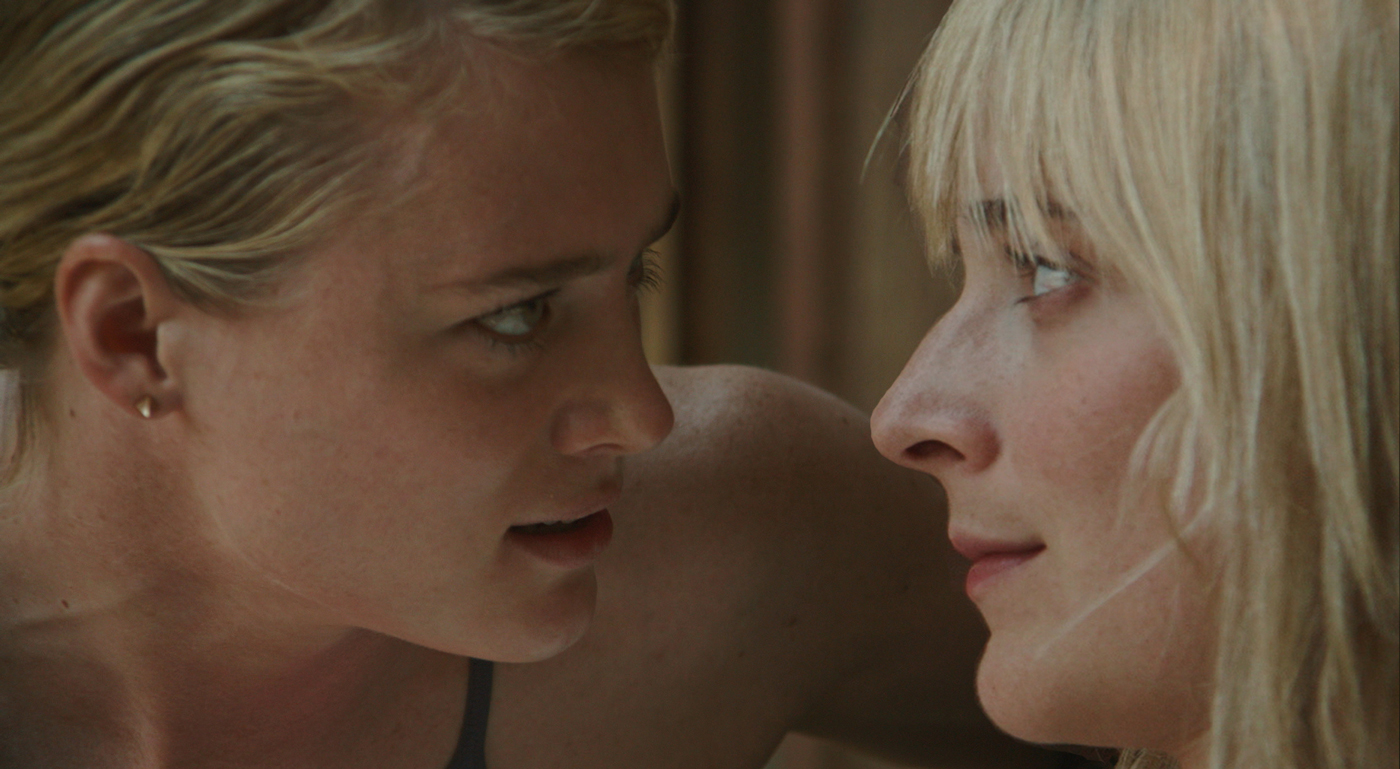 Photo Credits: Mark Schwartzbard
Top Photo: Always Shine Poster
Middle Photo: Anna putting on her signature lip color
Bottom Photo: Anna confronting Beth during a script reading.
Q: Does Always Shine  pass the Bechdell-Wallace test?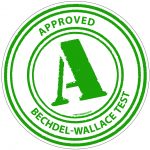 Absolutely.
This is all about Anna and Beth's relationship. Almost every single conversation in the film revolves around Beth's professional success.