Director Guari Shinde's Dear Zindagi is a refreshing take on the romantic comedy, where romance exists but is not all we see from our female protagonist "Kaira" (Alia Bhatt). Kaira is driven in her career as a cinematographer, but when a setback forces her to move back home, she is able to finally confront her past and gain a new perspective on life. (JEP: 4.5/5)
Review by Associate Editor Jessica E. Perry
"Kaira" (Alia Bhatt) is a cinematographer in India, landing gigs here and there on short films, music videos, and commercials. But what she truly wants is to be taken seriously for her talent, not her beauty, and get to work on a feature film. When the "Raghuvendra" (Kunal Kapoor)—the guy Kaira is seeing—gets her a gig on a feature shooting in New York City, she jumps at the opportunity.
But Raghuvendra is ready to settle down, and when he expresses his intentions to Kaira, she immediately hesitates, pushing him away, incapable of expressing her true feelings for him. Her go to move in relationships, Kaira finds it easier to push down problems from her past and cut off anyone who gets too close. So Raghuvendra goes to New York City early to prep for the film, and Kaira takes to old habits.
Although she has trouble in relationships, Kaira is free and safe with her longtime best friends "Fatima" (Ira Dubey), "Jackie" (Yashaswini Dayama) , and "Ganju" (Gautmik). After all but completely turning down Raghuvendra's profession of love, Kaira confides in her friends. They are also where she hears the news that Raghuvendra has gotten engaged to his ex-girlfriend who happened to be working on the film with him in New York City.
Kaira is shattered, but also knows that it is her own internal struggle that ended their relationship. On top of it all, Kaira's landlord has decided that her building will now be available to rent for families only and no longer allow single women. So Kaira must be out by the end of the month, and with no where else to turn, she moves back to her hometown.
The move is temporary, but feels like a million steps back. Kaira has an extremely strained relationship with her parents and begins suffering from insomnia after she learns of the news about Raghuvendra and his new fiancé. By happenstance, Kiara hears "Dr. Jehangir Khan" (Shah Rukh Khan) speaking at a "Brain Doctor" conference. His unconventional approach intrigues Kaira, and she immediately schedules an appointment with his office.
It is through her sessions with Dr. Jehangir Khan (aka Jug) that Kaira begins to gain a new perspective on life. Finally able to confront the ghosts of her past, Dear Zindagi is a story about personal freedom and self discovery, rather than one of the prototypical boy meets girl romance.
Wonderfully cast, Alia Bhatt and Shah Rukh Khan shine in truthful and engaging performances. One can't help but wonder if writer/director Guari Shinde's story is semi-autobiographical. Either way, she succeeds in telling an honest story, confronting real problems surrounding societal norms and opening a dialog for mental health, all under the guise of "just another rom com." Even with its two and a half hour run time and heavy use of slow-mo music sequences quintessential of Indian cinema, Dear Zindagi is a must see. The film will have you laughing, crying, and in constant wonder at all the words of wisdom you, as an audience member receive, leaving you to reflect on your own journey. In the words of Dr. Jehangir Khan, "Don't let the past blackmail your present to ruin a beautiful future."
©Jessica E. Perry FF2 Media (11/30/16)
Top Photo: "Kaira" (Alia Bhatt) leaves her final session with Dr. Jehangir Khan.
Middle Photo: "Dr. Jehangir Khan" (Shah Rukh Khan) and Kaira take a bike ride as part of  one of Jug's unconventional sessions.
Bottom Photo: Kaira and "Raghuvendra" (Kunal Kapoor) share a romantic moment.
Photo Credits: Reliance Big Pictures
Q: Does Dear Zindagi pass the Bechdel-Wallace Test?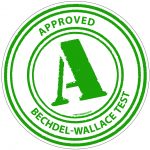 Yes!
Kaira has numerous discussions with her friends Fatima and Jackie about her career, her mother, and life's other challenges.