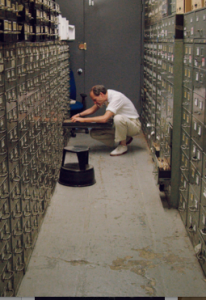 Vanessa Gould's Obit is a thoroughly captivating documentary about the New York Times obituary department. Its writers and their work capture the nuance and beauty of people's lives in 800 words or less. Gould masterfully tells the story of how they tell stories, and it's a fascinating tribute to writing, reporting and the incredible lives that people live while no one is paying attention. (GEP: 5/5)
Review by Social Media Manager Georgiana E. Presecky
How do you boil down an entire life in a newspaper clipping? It isn't easy, but the New York Times obituary writers and editors make a living by speaking to loved ones, doing research and summing up a person's entire history in print, allowing others to honor their legacy. According to writer William Grimes, "You're trying to tell a story, not just deliver a résumé." And the amount of stories they've told are truly interesting, from the inventor of the wireless remote to the last surviving plaintiff in Brown v. Board of Education. Other names are more recognizable, but you might already know those stories.
The featured writers are likable and interesting, representing everything I love about old-school journalism – something I miss, and hope never goes away. As long as obituaries exist, I hope people like this exist to write them, but even the formula of their job has changed with time. People assume that their job is morbid or macabre, but they quickly deny it. "In an obit of 800 words or so, maybe a sentence or two will be about the death, and the other 90 percent is about the life," according to senior writer Margalit Fox. "Obits have next to nothing to do with death, and in fact, absolutely everything to do with the life."
Most newspapers don't have entire departments devoted to obituaries anymore (as opposed to death notices, which are completely different). Not only are writers featured, but also archivists and researchers who have unbelievably extensive knowledge and are essentially historians in their own right. Guys like news-morgue worker Jeff Roth might not get the byline, but they are just as important to the story – the obituary itself, but also the story Gould is telling.
These writers and researchers have to talk to people in grief, but they get to ask about their lives, histories, jobs, children. They are there when loved ones paint the picture of a life, answer questions and reflect on everything the bereaved accomplished, experienced and did in their lives. Their jobs are not depressing, and neither is Obit.
As a student journalist, the daughter of a veteran reporter and a repeat viewer of Spotlight, the straightforward nature of Obit did not prevent me from being incredibly moved by it. It plays like a no-frills tribute to storytelling, to the art of finding the facts and forming them for the public. Journalism has been a topic of hot debate lately, often being called "more necessary than ever." Obit is about lives – not about politics, spin or bias. It's refreshing to see a film about the Times that has nothing to do with modern technology or the current presidential administration, but just about the challenges and process of excellent reporting.
© Georgiana E. Presecky (4/29/17) FF2 Media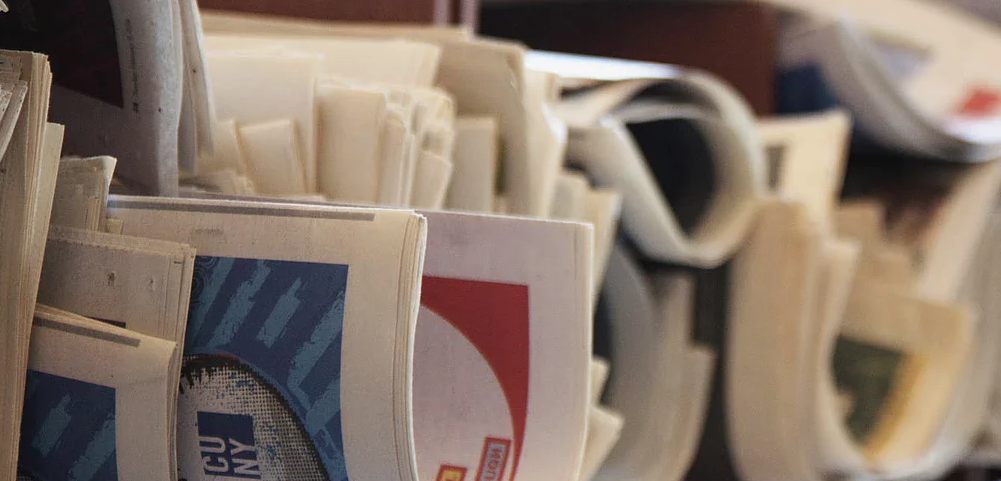 Top Photo: Jeff Roth has worked in the news morgue since 1993.
Middle Photo: Pulitzer Prize-winning desk editor William McDonald has published three books of NYT obituaries.
Photo Credits: Green Fuse Films
Q: Does Obit pass the Bechdel-Wallace test?
Not really. But Fox addresses the obituary department's criticism that they don't cover enough women and minority deaths by explaining that older white men who are dying now were unfortunately the only prominent figures in their time. That changed with the passing decades, so she says, "come ask me [about it] in a generation."