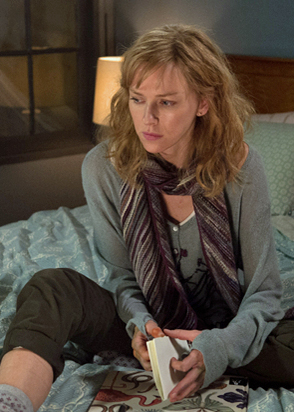 While not always successful, Gaby Dellal's 3 Generations seeks to give a voice to the complexity of being transgendered through this family driven drama that follows the struggles of a transgender teen seeking to undergo hormone replacement therapy. (EML: 3.5/5)
Review by FF2 Associate Eliana M. Levenson
"Ray" (Elle Fanning) has never been normal. Born in a female body but identifying as male, Ray wishes to undergo hormone treatment in order to fully transition his body. For Ray, the transition is just the first step in rebuilding his identity, hoping to move schools and neighborhoods to escape all the people who once knew him as a girl.
Raised by his single mother, "Maggie" (Naomi Watts) and his lesbian, maternal grandmother "Dolly" (Susan Sarandon) and her grandmother's partner "Frances" (Linda Emond), Ray hasn't grown up in a traditional household. However, the idea of Ray's transition is not an easy pill to swallow, even for this seemingly open-minded and unconventional family. While Ray is steadfast in his decision to begin anew, his mother and grandmother each struggle with the consequences of this decision, fearing that Ray is too young to make such a monumental change.
Maggie's difficulty in signing the parental consent papers, which are necessary to allow Ray to begin the hormone treatment, becomes compounded by the need to have Maggie's estranged ex, and Ray's father, sign the papers as well. As Maggie attempts to reconcile her own feelings about Ray's choice, she must also reconnect with her past and face some of her own mistakes.
3 Generations succeeds is in its wit and honesty, primarily from Sarandon's no-holds-barred portrayal of a lesbian grandmother trying to understand her grandson's decision. In perhaps one of the greatest moments of the film, Sarandon remarks that "being a lesbian doesn't make you open minded, it just makes you happy" in an attempt to explain how she could be gay and yet lack the understanding of Ray being transgender. It is in these moments that 3 Generations peels pack the political correctness and dives into the fears and complications that face even supportive and nontraditio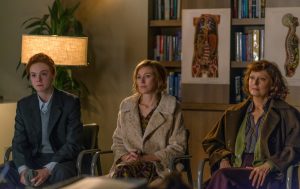 nal families. Although never subtle, the moments where the characters speak to one another are the most moving and impactful, offering rare glimpses into the complexities of issues often reduced to media soundbytes.
However, at times, 3 Generations feels something akin to a student film, overusing the scored montage and insert shots at the expense of dialogue and character building, the marks of lazy storytelling. While these quiet moments could have been utilized to let the audience sink into the emotion of the storylines, their overuse causes them to do little more than slow down the pacing and keep the audience from interacting with the characters. Similarly, Ray's home movie and voiceover, although artistic and powerful in moments, feels overworked and melodramatic rather than honestly emotional.
Of course, 3 Generations greatest failing falls in its muddled storytelling and its shifting protagonist, particularly towards the middle of the film where focus shifts from Ray's journey of transitioning to Maggie's past romantic transgressions. Seemingly coming from nowhere, the dramatic impact of Maggie's past feels like drama for the sake of it, rather than a compelling narrative arc that serves the greater stories.
Overall, Dellal's 3 Generations is a great attempt to bring the stories and struggles of transgendered teens to the silver screen. While there are moments of raw, honest, exploration of the issues surrounding what it means to be transgender and the complex effect it can have on loved ones, the film divulges quickly into a melodramatic soap opera that feels tonally out of place with its earlier moments. 3 Generations lacks the subtlety and nuance to provide the truly emotional impact it strives for.
© Eliana M. Levenson (5/8/16) FF2 Media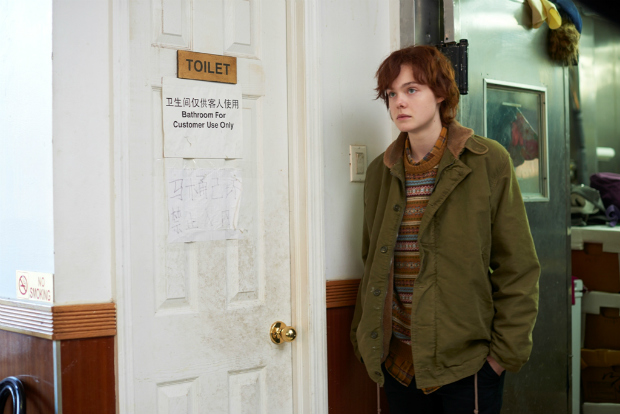 Top Photo: Naomi Watts as "Maggie," troubled by her own past, but determined to do her best as Ray's mother.
Middle Photo: Ray and Maggie with "Dolly" (Susan Sarandon) at the doctor's office, learning about the process of hormone replacement therapy.
Bottom Photo: "Ray" (Elle Fanning) waits outside a local, gender neutral bathroom, to avoid having to use the gendered bathrooms at his high school.
Photo Credits: Sarah Shatz
Q: Does 3 Generations pass the Bechdel-Wallace Test?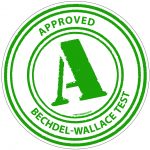 It sure does!
A few comical, albeit somewhat challenging, mother/daughter moments between Maggie and Dolly makes the film a Bechdel-Wallace success story for sure.
However, 3 Generations raises an important question about gender identity and the Bechdel-Wallace test. While Ray is played by a female actress, the character is merely female in sex and not in gender. Therefore, it begs the question of whether or not Ray's scenes with his mother can be identified as scenes between two female characters or not.