Director and co-writer Gillian Robespierre takes us back to 1995 with this snapshot of a family during the time of floppy disks and landline telephones. In this comedy, relationships are jeopardized when "Ali" (Abby Quinn) discovers that her father is having an affair, while "Dana" (Jenny Slate), Ali's older sister, grows bored with her tame lifestyle and decides to rebel. Honest and funny, Landline is a heartfelt story that explores the dynamics of both familial and romantic love. (RMM: 4/5)
Review by FF2 Intern Roza Melkumyan
The setting is New York City, 1995. "Dana" (Jenny Slate) is a recent college graduate living with her fiancé, "Ben" (Jay Duplass). Though he isn't much of a hunk, Ben is a lovable guy whose awkward personality matches Dana's own dorkiness. Unfortunately, despite their compatibility, Dana isn't very enthusiastic about getting married.
"Ali" (Abby Quinn), Dana's sister, is a senior in high school. Cool and sarcastic, Ali has a less than perfect relationship with her parents, who, she feels, don't understand her. In stark contrast to Dana's life of routine and security, Ali's life consists of raves, drugs, and sex with her friend "Jed" (Marquis Rodriguez), who she refuses to call her boyfriend.
At a reunion with her college friends, Dana catches up with "Nate" (Finn Wittrock), a handsome—and single—alternative to Ben. The two strike up a conversation and connect immediately. Despite their efforts to sound cheerful, neither Dana nor Nate seem very happy with their present situations. The next day, the two run into each other at a music store and, after spending the day together, begin an affair.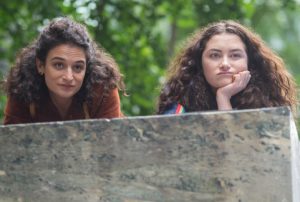 Meanwhile, Ali finds a floppy disk filled with her father, "Alan's" (John Turturro), secret trove of erotic poetry addressed to a mysterious "C." Furious at the notion that Alan would cheat on her mother, "Pat" (Edie Falco), Ali makes it her mission to uncover the lover's identity. That night, the sisters have an unexpected encounter at the family country house, Dana alone, and Ali with Jed. After sending Jed home on the train, Dana decides that this is her chance to bond with her sister. With the help of alcohol, Ali tells Dana about their father's affair. Dana then guiltily admits that she has been having an affair of her own. Defeated, Ali remarks that they are "a family of cheaters."
With a lack of clear communication on all ends, the members of this family must learn to communicate their feelings. Already failing to get Ali to communicate with them, Alan and Pat can't seem to speak honestly and openly with each other. Dana feels she may have made a mistake in choosing Nate over Ben, but doesn't know how to express this to her fiancé. And Ali, while she grows closer to her sister every day, is terrified of showing the people closest to her, including Jed, that she loves them.
Accompanied by a feel-good soundtrack that captures the nostalgia of the mid-90s, Landline explores communication before the explosion of technology. The characters deal with the same emotional problems we do today, proving that though we have more ways to communicate, the complications of love and family haven't changed. In Landline, Robespierre gives the perspectives of not only the cheated, but the cheater, and effectively humanizes her characters while she explores what it means to love and be loved. Jenny Slate's compelling performance as the dorky Dana shines with honesty, as does the film as a whole. Witty and funny in a very real way, Landline is definitely one to see.
© Roza M. Melkumyan (7/21/17) FF2 Media
Top Photo: Dana speaks with her father at a restaurant.
Middle Photo: Dana and Ali spy on their father.
Bottom Photo: Ali and Dana smoke a cigarette with their mother, Pat.
Photo Credits: JoJo Whilden
Q: Does Landline pass the Bechdel-Wallace Test?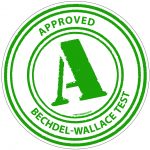 Yes!
At the Halloween Parade, Ali tells Dana that she loves her and will always be there for her.