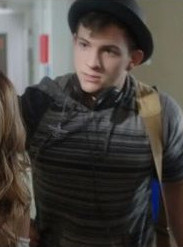 Director Maria Capp presents a John Hughes influenced high school romp in Reach, but her portrayal of high school students and millennial culture shows that she has no idea what's up with the kids these days. As someone not (that) long out of high school, I cringed many more times than I laughed while watching Reach. (GPG: 2/5)
Review by FF2 Contributor Giorgi Plys-Garzotto
Reach follows Steven Turano, a young man about to commit suicide on the first day of his senior year of high school. He's part of a community online called "Suicide Road," which appears to be a bunch of people trying to egg each other on as they plan their suicides. However, Steven's life changes when Clarence, a karate master, playwright, filmmaker, car enthusiast, and actor, transfers into the performing arts school Steven attends. Clarence is basically like if The Fault In Our Stars's Augustus Waters was even more insufferable, and played by someone without the charisma and good looks of Ansel Elgort.
Clarence is introduced when he saves Steven from a cartoonish bully named Nick. Nick has just (cartoonishly) broken one of Steven's possessions in front of everyone in the school hallway, and Clarence nonviolently restrains him from attacking Steven. It was at this moment that I realized Clarence is probably named after the angel from It's a Wonderful Life, who stops the film's hero George Bailey from committing suicide just like this Clarence does with Steven in Reach. This realization didn't make this scene any more believable though, because I happen to know that in an age of school assemblies about tolerance, bullies have much sneakier ways of making the lives of others miserable than the obvious brand of cruelty Nick uses on Steven. This is especially true given that we're supposed to believe that the characters go to a performing arts high school, where things would obviously work differently than a normal school.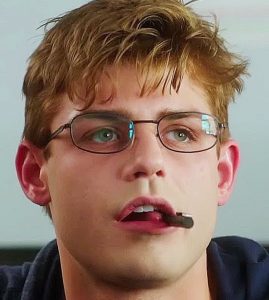 Bullying is only one of the many hot-topic teen "themes" that Reach is stuffed full of. In fact, the thing about Reach is that it incorporates so many seemingly random elements of parental abuse, drug problems, suicide, and bullying that it sometimes seems like a grab-bag of "topical" teen movie subjects. It's like when you go to Chipotle and get a burrito with way too many toppings, and it soaks the tortilla in tomato juice and sour cream so that it all falls apart in your hands. And also much like Chipotle, this movie isn't a genuine example of the culture it's trying to represent, but rather offers a wide variety of manufactured and generic imitations that leave out the real soul.
In the end, Reach doesn't satisfy because it takes Glee's aesthetic and makes it even worse. These theater kids are the most insufferable characters I have ever seen, and I was a theater kid in high school myself. The script bets on its knowledge of what kids are like, and it loses in cringeworthy fashion.
© Giorgi Plys-Garzotto FF2 Media (1/21/19)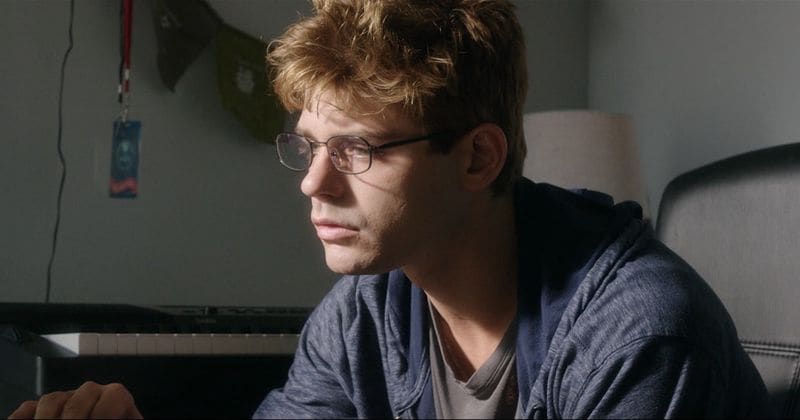 Q: Does Reach pass the Bechdel-Wallace test?
No. The main character and most of the other main characters are all guys.
Top Photo: Clarence.
Middle Photo: Steven in class.
Bottom Photo: Steven at home, depressed.
Photo Credit: Capricielli Pictures.