All Holocaust survivors carry within them individual traumas, memories and burdens from their dark past.
Based on his mother's experiences, director Jean-Jacques Zilbermann's A La Vie explores the complexities of life, love and friendship after the Holocaust by following what happens when three friends from Auschwitz reunite after 15 years.
Although Zilbermann intertwines delicate moments of truth and beauty in his film, the screenplay (co-written by Odile Barski and Daniele D'Antoni) is somewhat insincere, depicting caricatures of Holocaust survivors rather than unique individuals. (RAK: 4/5)
Review by FF2 Intern Rachel A. Kastner
A La Vie begins with a short scene set in Auschwitz, where "Helene" (Julie Depardieu) and "Lili" (Johanna ter Steege) are attempting to save their friend "Rose" (Suzanne Clement) by giving her shoes so that she might be able to survive the death march with them. Since Rose cannot walk, they are forced to leave her behind. Helene and Lili both survive, but they are separated after liberation.
Helene survives the death march and makes it to France, where she begins to establish a small group of friends, including her coworker–a Frenchman named "Raymond" (Mathias Mlekuz)–who has fallen in love with her. Although they have chemistry, Helene chooses to marry another survivor, an old pre-war crush of hers named "Henri' (Hippolyte Girardot). She marries Henri knowing that he not only lost his family in the camps, but that he was also experimented on and is now sterile. Although Helene loves Henri very much, she is unsatisfied and unhappy in their marriage.
Helene dreams of finding Lili, and for fifteen years, she puts out ads in an international paper. One day, Lili finally contacts her. They plan a reunion in the seaside town of Berck (France) for a few days. But when Helene goes to meet Lili at the bus stop, Lili is not alone. To Helene's surprise, Rose steps off the bus as well. Rose is alive, but refuses to speak about the war or how she survived, no matter how many fights her refusal ignites.
Over the next few days, Lili, Helene and Rose live together in tight quarters for the first time in over a decade. They eat a proper meal together, go out together, and f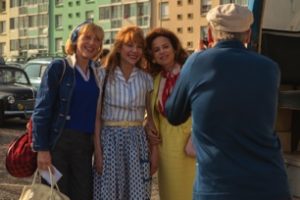 or the first time in their lives, they celebrate the Sabbath together. We are exposed to their different methods of dealing with trauma and their delicate and intimate sisterly bond.
Rose chooses to ignore her past and focuses on material excesses, exploding at the mention of the camps. Helene struggles with body image and her unhappy relationship with Henri. Lili–almost a mother figure–is the no-nonsense voice in their apartment, an independent single woman and feminist writer. But even as they attempt to do regular activities, the Holocaust–the elephant in the room–never leaves.
Helene's character deepens when she begins to have feelings for a young man who works on the beach, and we watch her along with Lili and Rose as she decides whether to follow her heart. We learn about Rose's story of survival and why she doesn't like to talk about the war, and we learn of the deep guilt Lili has carried in her heart since that fateful last night in Auschwitz. Their stories are beautiful, delicate, and tough to absorb, just as anything of such dark matter might be. The women's performances are really strong; ironically their strength lays in their ability to portray such devastating weakness.
However, the film suffers from focusing on classic 'tics' that many Holocaust survivors developed in their characters, which made them feel like caricatures rather than individuals. This is most glaring in the case Rose, who was my least favorite character. For example, two or three times during the film Rose is adamantly against allowing her friends to waste food. This is in direct contrast with her entire personality up until this point, which is built on excessive love for material objects. It comes across as an unnecessary attempt to align her character with the 'classic' image of a Holocaust survivor.
By doing this, the screenplay actually does the Rose character a disservice. There is no 'one size fits all' type regarding survivors. Also the prologue is an unnecessary sequence within the film, confusing rather than clarifying for viewers, and because all of the information in this scene is told and retold many times over throughout the course of the film.
That said, cinematically, A La Vie is really beautiful, playing with darkness and light, and muted colors of the period costumes and set. And Depardieu's performance as Helene is remarkable; her character's complex relationship with sexuality, happiness, and her husband is intriguing and inspiring.
© Rachel A. Kastner FF2 Media (6/10/16)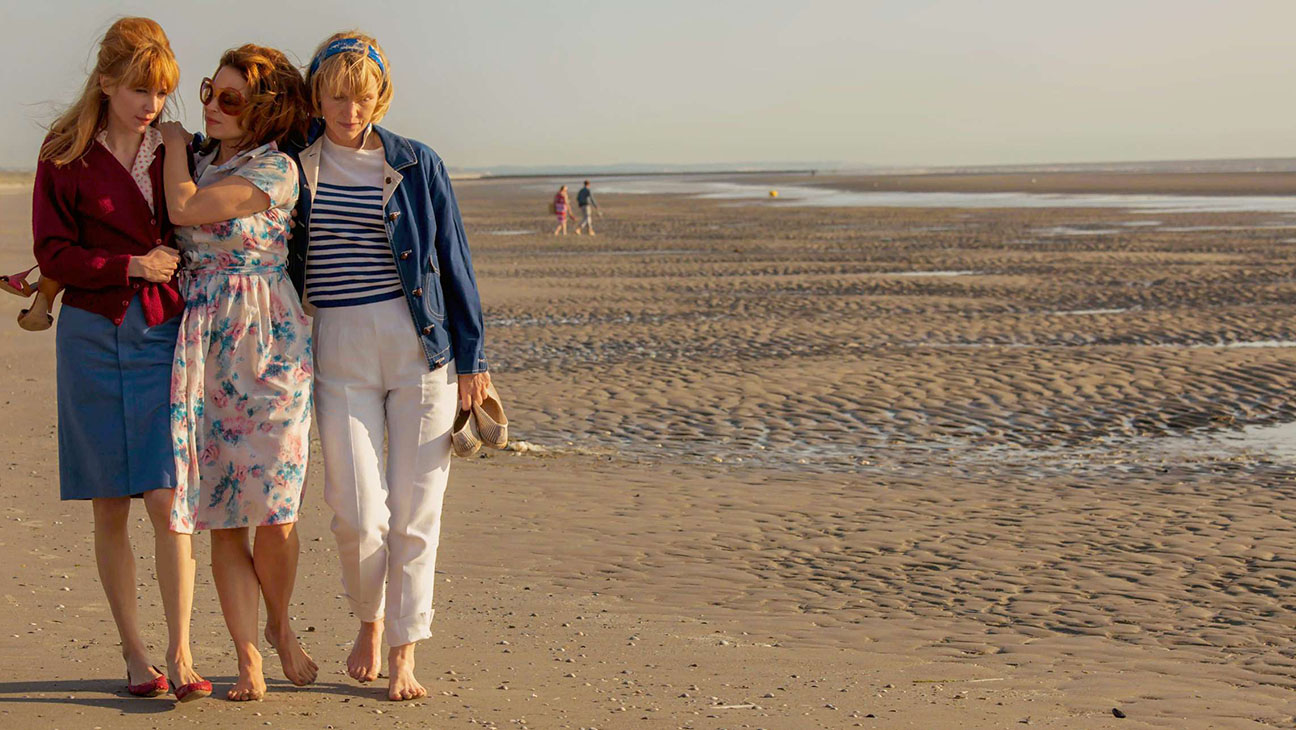 Top Photo: Promotional poster for A La Vie.
Middle Photo: Lili, Helene and Rose pose for a picture before separating.
Bottom Photo: Helene, Rose and Lili walk on the beach in Berck, France.
Photo Credits: Elzévir Films
Q: Does A La Vie pass the Bechdel-Wallace Test?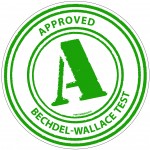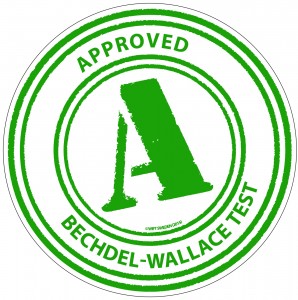 Absolutely.
Although they do discuss relationships and men, the three women spend the majority of the film catching each other up on all the things that occurred in the years since they were separated.