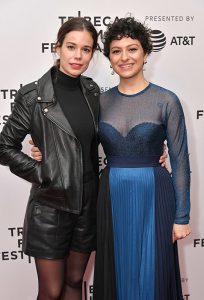 Duck Butter is a romantic dramedy about two young women fed up of being inhibited by the dishonesty and misogyny of relationships around them. Co-written by Miguel Arteta and Alia Shawkat, the film stars Shawkat as a budding actress, and Laia Costa as a singer. Starting the night as strangers, the two women plunge each other into the deep end of a relationship by committing twenty-four hours to exploring one another. But can expedited physical intimacy replace the emotional connections that are built over time and shared experiences? (KIZJ: 4/5)
Review by FF2 Associate Katusha Jin
"Naima" (Alia Shawkat) is a young actress who has just landed an important acting part—a starring role in an indie film. On the first day of her job, filming isn't going so smoothly and the actress voices her opinions to the production team. After this uneasy day of work, she agrees to accompany her friend, "Ellen" (Mae Whitman), to a date at a bar. During this outing, Naima finds herself spellbound by the foreign singer, "Sergio" (Laia Costa), on stage. Despite the performance being very mediocre, Sergio's personality is so carefree and opposite of what Naima is used to, the actress finds it hard to take hers eyes off the free spirit. Once the performance is over, Sergio comes down and drags this unsuspecting audience member onto the dance floor. The two dance in an intimately awkward and sweet manner, winding up at Sergio's home.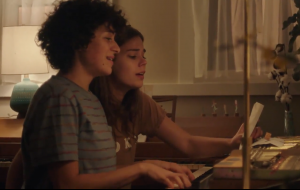 The two young artists share their views on art, work, relationships, and dating. For once Naima feels unrestricted. Sergio voices that they should ignore the conventional rules of dating, and forgo the usual time-consuming process of building a relationship. Instead, as a continuation of the magical night they've experienced so far, she suggests they spend the next twenty-four hours with each other. They will have sex every hour, and take the shortcut through all the needlessly prolonged stages of building a relationship. This is too much for Naima, who uses work as an excuse to uncomfortably decline the proposal.
As though fate were nudging her, she receives a call early in the morning explaining that although her concerns over the first day of shooting were noted, she has been fired. Not knowing what to do, stuck between being disheartened and angry, Naima finds herself knocking on the door of her frisky and daring companion from the previous night. Hereon begins their bold, exhausting, and highly intimate roller-coaster relationship.
Duck Butter starts out briefly reminding me of Netflix's Love, but it soon deviates from the category of comedy and ends up resembling more of a drama. The name Duck Butter seems peculiar until it is explained in the movie, after which it becomes an understandable, but "icky" choice. In fact, the whole movie is an attempt to tear away all at once the many layers that cover up the "icky" parts of us—what usually takes weeks and, at times, months of unveiling.
Alia Shawkat and Laia Costa give beautiful performances of intimacy between a couple, that has been reached far too prematurely. There is definitely merit in the writing by Alia Shawkat and Miguel Arteta, especially at the start. I was intrigued, although at times uncomfortable, by the characters and their convincing introductions. Nevertheless it did feel as though the characters' growths and journeys stunted somewhere just past the midway point. In Duck Butter, the two women start out seeking a carefree alternative, but end up creating their own claustrophobic and suffocating emotional whirlwind. This was an interesting take on dating and leaves the audience pondering and reflecting upon emotions, relationships, and why they sometimes take as long as they do.
© Katusha Jin (4/26/18)  FF2 Media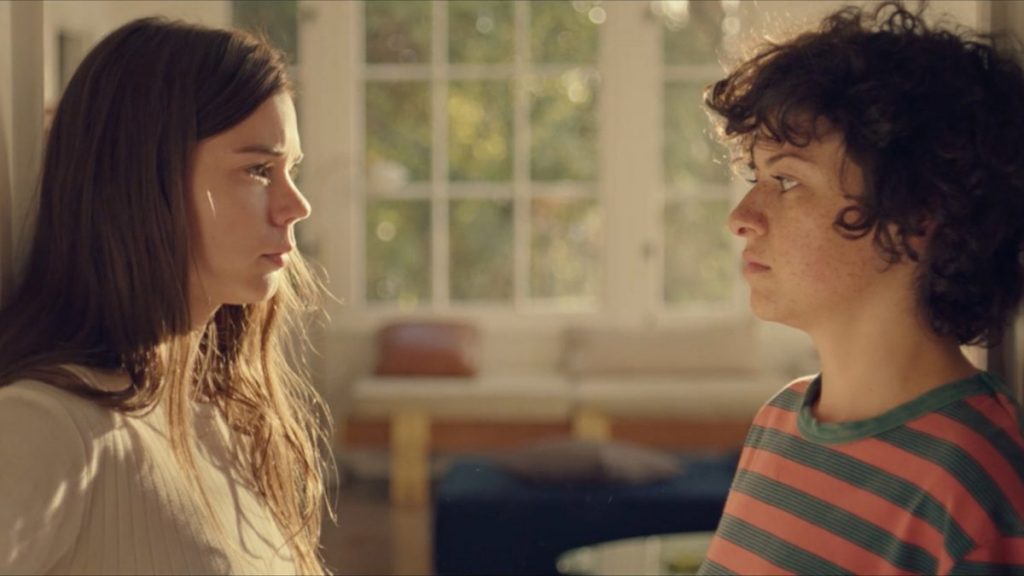 Top Photo: Alia Shawkat and Laia Costa at a film festival.
Middle Photo: "Naima" (Alia Shawkat ) and "Sergio" (Laia Costa) sing together at Sergio's piano.
Bottom Photo: "Naima" (Alia Shawkat ) and "Sergio" (Laia Costa) during an emotionally tense moment at Naima's home
Photo Credits: Elizabeth Kitchens
Q: Does Duck Butter pass the Bechdel-Wallace Test?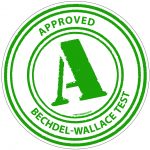 Yes!
One of the many moments is when "Naima" (Alia Shawkat ) and "Sergio" (Laia Costa) discuss the music they are playing and singing.