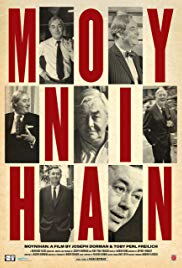 Moynihan is a film that dares to recount the almost 40-year career of politician Daniel Patrick Moynihan. Unfortunately, the film bites off more than it can chew and gives too little a view of the history that makes it special. (KAC: 2/5)
Review by FF2 Intern Katharine Cutler
Directed by Toby Perl Freilich and Joseph Dorman, Moynihan retells the life and political career of Daniel Patrick Moynihan, a thoroughly established politician and academic. Beginning with his humble roots during the Great Depression in New York City, the film explores the foundation of his life. His homelessness during his youth greatly affected his ideas about the role of government, specifically his love of FDR and his social programs.
The film continues to his academic career then on to his political career, beginning with his work with JFK. His mixture of academic and political interests make his life very interesting. He didn't bother with political parties, instead working with everyone from JFK to Nixon to achieve his goals. At one point, he was an ambassador to the UN and later, he became a New York senator. Moynihan retired in 2001, followed by Hillary Clinton. The film works to recount his story and establish his legacy, following his passing in 2003.
Unfortunately, the film deals with too much. History is incredibly complex and understanding the nuance behind each presidential administration is difficult. Explaining it becomes even more difficult. The film skips between his academic and political careers, and notably takes time to delve into his essay, The Negro Family: The Case For National Action, which later became known as The Moynihan Report.
This essay could constitute the entire film, and it should. Originally, the report was written for the president to read, but it was leaked to the public and became a hot topic of debate. While some supported the report, many black leaders rejected the report as racist. The movie's agenda is clear: The Moynihan Report wasn't racist, the black leaders at the time didn't actually read it or misunderstood it. The consistent flow of mostly white men who undermine the words of black leaders (very few of whom are named) is ridiculous. Elizabeth Brennan, his wife, even tells a story about how Martin Luther King Jr. called him to give him his praise in private, fearing backlash if he took his thoughts public. Of course, there is no proof of this.
This narrative is provoking and interesting. How was public opinion swayed and how should we think about the report today? The film vaguely relates the whole situation to today and the idea of clickbait and fake news. Sadly, it misses this complex idea because it doesn't follow through and give a full picture of what the report actually was. There are few dissenting opinions throughout the film; Ta Nehisi Coates is the only one to provide any criticism of Moynihan. Yet, he still supports him in a way. After plainly stating that Moynihan was somewhat racist, Coates tracks back to say that he's still a good guy because of his other political work. The film's lack of differing opinions begins to expose its bias.
The film seems to want the audience to erase every negative thing about Moynihan because he's done some good work, despite that work being vaguely covered. The filmmakers clearly idolize Moynihan as the quintessential politician, one that works with both sides to achieve the 'right' outcome. The film cares so much about establishing his legacy, but does so in such a surface level through famous politicians. Faces like Joe Biden and Chuck Schumer are put on screen to say how Moynihan was such "a good guy," and that his work is so foundational to politics. But, how can we know that this work is foundational when we don't get to see most of it?
The film doesn't do a good job at establishing why his work is important today. The historical events presented are not ones that most American high school students learn about. The Cuban Missile Crisis isn't discussed, despite showing Moynihan's work in JFK's administration. Watergate isn't discussed, or even mentioned, despite Moynihan working for Nixon as the Urban Affairs Advisor and then as an ambassador to India. The entire Reagan administration is skipped over. The film doesn't go in depth into any of these topics for good reason, but not mentioning them confuses the timeline of the film, making it seem jumpy and unorganized.
The film could clearly appeal to older audiences that lived through many of these presidencies, but it largely glazes over the most significant, well-known historical events in Moynihan's lifetime. There is little background information for anyone who doesn't know US history very well. I consider myself to have above-average knowledge of the subject, but I did not know many of the figures the film touted as being the most well-known in history. The film doesn't reflect the knowledge of the general public and therefore serves as a pat on the back, of sorts, to those who already know most, if not all, of this information.
Moynihan is a complex and interesting figure, but Moynihan doesn't do him justice. The film refuses to see that he didn't always make the right decisions and the bias is so heavy, distorting any actual positive . In addition, the film would have greatly benefited from choosing to focus on a moment or short period within Moynihan's political career instead of following his entire career. Moynihan feels like it was made for older generations that already know the majority of what is in this film, instead of being for newer generations who have likely never heard of Moynihan at all.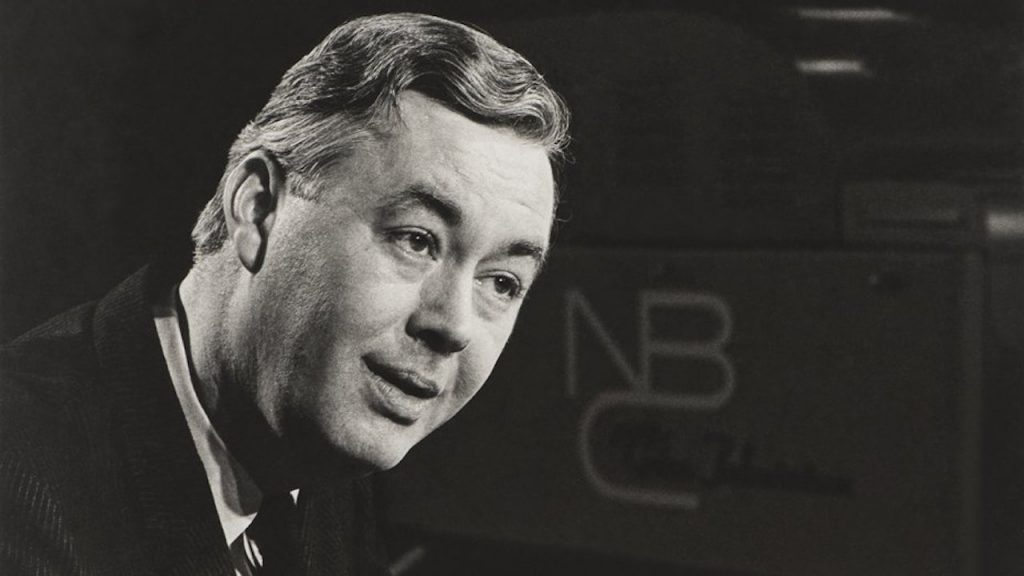 © Katharine Cutler (10/08/18) FF2 Media
Top Photo: A photo of Daniel Patrick Moynihan.
Middle Photo: The poster for the film.
Bottom Photo: Moynihan from a television show.
Q: Does Moynihan pass the Bechdel-Wallace Test?
No.
It's about Moynihan so all interviews revolve around him. Additionally, there are few women interviewed at all.