Directed by Nahnatchka Khan and written by Michael Golamco and co-stars Randall Park and Ali Wong, Always Be My Maybe is a classic romantic comedy minus some of the problematic bits that have been historically featured in this genre. It has all of the satisfying elements of a rom-com, but doesn't go deeper than that. (JRL: 2.5/5)
Review by FF2 Intern Julia Lasker
Always Be My Maybe begins in our protagonists' childhoods in San Francisco. Sasha Tran has learned to fend for herself from a young age because her parents are never around; they spend late nights at work, leaving Sasha to cook herself dinner and spend her evening alone watching TV… that is, until her cheerful young neighbor, Marcus Kim (Randall Park) knocks on her door. He invites Sasha to his house for dinner. Sasha begins spending all of her time there, laughing with Marcus and learning to cook authentic Korean food from Marcus's mother, Judy (Susan Park). Sasha learns to cope with her own parents' neglect by finding solace in Judy's sudo-motherhood and her increasingly close friendship with Marcus. You see where this is going.
But when Sasha and Marcus are teenagers, Judy dies suddenly. In a wave of emotional vulnerability, the two have sex, and the disastrous after-effects of the act drives them apart.
Fifteen years later, Sasha is one of Los Angeles' top chefs, runs a restaurant and is working on opening others across the country. She is in (what should be) a fulfilling relationship with the equally successful restauranteur Brandon Choi (Daniel Dae Kim). When Sasha moves to San Francisco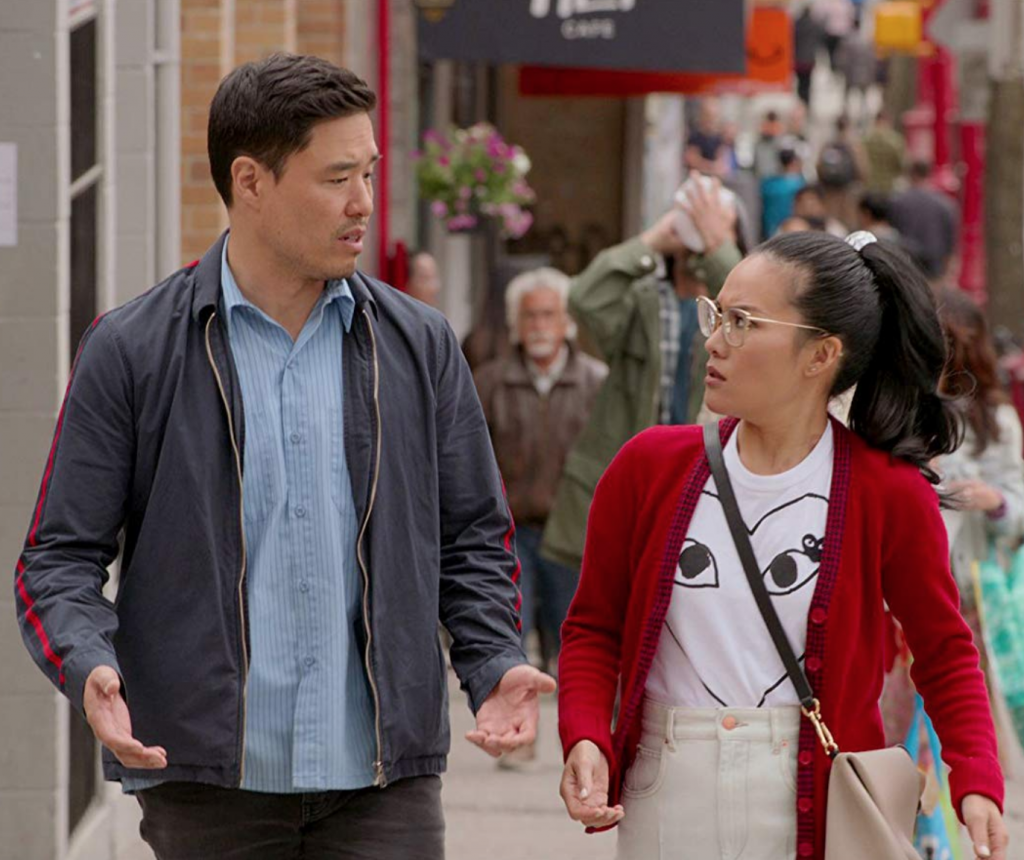 toopen a new restaurant, she conveniently bumps into Marcus. Marcus is now working in his father's air conditioning business and has an a-bit-too-quirky girlfriend, Jenny (Vivian Bang). When both Sasha and Marcus's relationships begin to disintegrate and they are forced to question their life choices and direction, the bond they formed when they were children is put to the test.
In some ways, Always Be My Maybe thinks outside of the romantic comedy box. It features Asian protagonists and speaks to elements of their Asian cultures and lifestyles. This is somehow still a notable accomplishment in diversity, with Crazy Rich Asians being the first prominent film of this kind in about a decade. Sasha is also the successful business mogul while Marcus is less career-driven, allowing for a power dynamic that evades the typical misogynistic portrayals of relationships in romantic comedies.
However, in other ways Always Be My Maybe seems to simply be following an algorithm for successful rom-coms. Screenwriters use all the tropes that appeal to the audience's emotions but that don't actually access any of those emotions on a deeper level. Sasha and Marcus, for example, are both in relationships that are woefully unsatisfying, making each other the clear better alternative, but in reality it's usually not that simple. In this way, the conclusion is just a bit too easy and the plot progression to get there a bit too superficial. In a way, the film feels like it was made by a robot programmed to create a successful romantic comedy rather than a human being. We've seen the plotline of Always Be My Maybe a million times; we're ready for something fresh.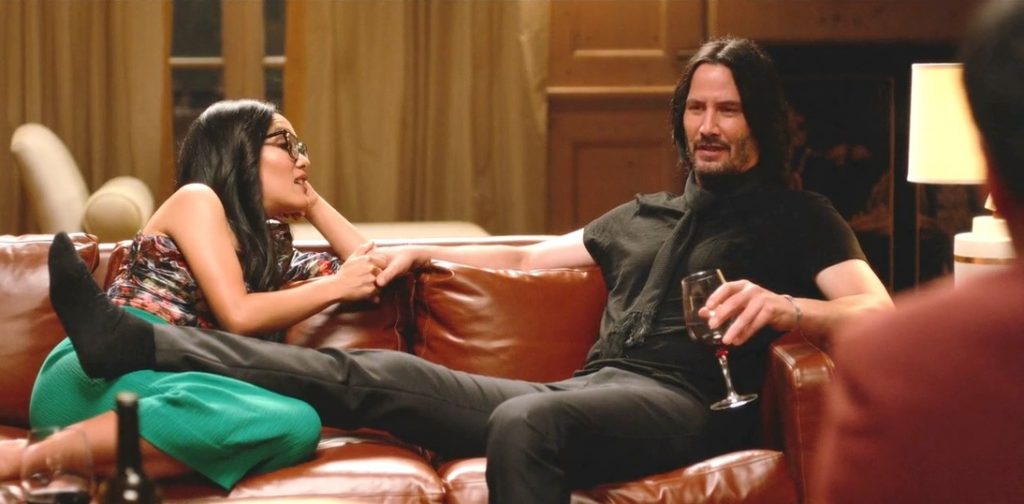 Q: Does Always Be My Maybe pass the Bechdel-Wallace test? 
A: Yes, there are a few scenes between Sasha and her assistant, Veronica.
Photos: Credit to IMDB.
© Julia Lasker (06/8/19) FF2 Media